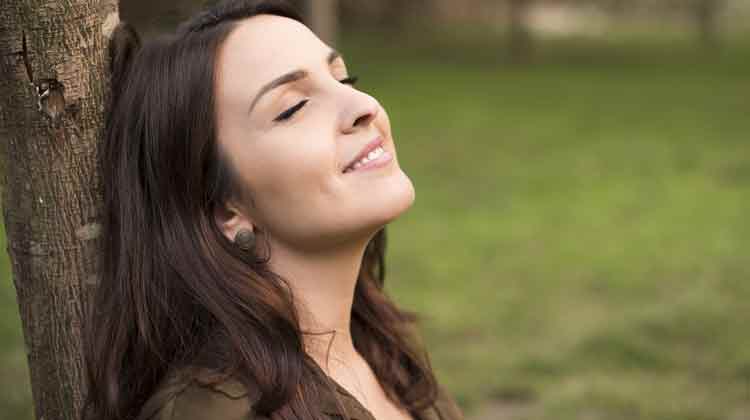 Sun Si Mao said, "When treating an illness the first step is dietary therapy." During the Ming Dynasty, it was believed that, "All therapy begins in the inner center." At Healthy Living Acupuncture, we define good health as, "Our ability to flexibly respond to our environment."
Bacteria and Hormones
Estrogen is metabolized in our liver and large intestine. It is also excreted through urine and feces. Bacteria helps us evolve and it changes as our biological climates adapts to our environment.
Estrogen receptor sites are in every part of our body. Modern lifestyle and chemicals expose us to plastics which are very bad for estrogen activity. Our ovaries and adrenal glands are my main focus because they have what I call a estrogen feedback cycle.
Endocrine glands are a ductless system that works closely with the nervous system. They are often referred together as a neuroendocrine system. Estrone (EI) from fat cells up regulate cortisol and high cortisol up regulates estrone. This relationship shows the importance of stress management. Acupuncture is very useful for helping people relax and training the body to let go(specifically by helping the liver).
If our liver and large intestine aren't metabolising correctly we have a buildup of hormone and bad bacteria, leaving us prone to illness. Trans Factor Immune medicinal mushroom formula is a favorite medicinal mushroom formula that is used to build us up. Poor estrogen circulation is like having a full parking lot (receptor sites of stuck estrogen are like parking lot hogs) and we need to enlist parking lot helpers to move and detoxify!
Our bodies need healthy soil(nourishment) to thrive. Microbes excrete energy and nutrients, inhibit pathogens, digest, metabolize, and detoxify. The estrogen receptive chemicals are metabolized in the liver and large intestine. These organs need to function optimally to be able to handle chemical stressors. Duke University researchers conclude that mycobacteria changes daily so what we eat/drink has everything to do with this environment.
I recommend patients help their Liver detoxify with Amino Acid Detoxs or a enzyme combo that includes Choline. For a digestive/Large Intestine focus, I plan on cleaning up and improving the intestinal function. I recommend a Standard Process enzyme triad(Zymex, Zymex II, Cholacol II). After addressing the right detox for your body, our next focus is to nourish the blood through adequate metabolism.
How To Optimize Gut Microbes
Reduce Xenoestrogens: Environmental toxins: 4­MBC in sunscreen, Oral contraceptive pill(combined), parabens(lotions), Phthalates and DEHP in plastics, Dioxin in animals, BPA in plastic, fish from Great Lakes, Endosulfan­insecticide
Reduce Body Fat
Build Muscle
Improve Liver/Large Intestine Function
Reduce sugar
Get adequate Vitamin D
Don't add more toxins
Ten Ways to Repair Your Gut
Probiotics
Cruciferous Veggies­brussels, broccoli, cabbage, kale, DIM supplements
Ellagic Acid­pomegranate, blackberries, raspberries, cranberries, goji, purple grapes #7. garlic
Vit B­ choline, folate, B12,
Turmeric­ Liver Detox, reduces inflammation
Artichoke­ full of glutathione(amino acid)
Sea Veggies­Nori, algae, chlorella
Fiber­ seeds
Prebiotic Foods­ apples, onions, Jicama root, leeks, asparagus (Inulin & DIM)
Six Highly Beneficial Foods
Soy based organic fermented foods­ tempeh, miso, tofu
Non Dairy Fermented foods­ sauerkraut, pickled cucumbers, garlic, radishes, relish, kimchi
Kombucha/Homemade Ginger Ale
Yogurt & Whey
Naturally fermented and unpasteurized beer
Variety of polysaccharides­ pumpkin/flax seeds, legumes, medicinal mushrooms, astragalus(Huang Qi)
Healthy Sexual Health
Keep sex pain free between consenting partners. Yang(Fire) energy is used with intercourse to express ourselves and form our identity. One bad experience can injure us deeply.
Prepare time in your day/night for quality sex, if you rush through and have low quality sex it negatively affects our "personal and relationships' identity."
Keep all external stimulus loving and nourishing. If any external porn/sexual props make anyone feel abused or humiliated, they may not be used (perceived or otherwise).
We have to carefully direct our internalized messages about sex in a positive way. Journaling about our thoughts/emotions around our sexual activity will promote self awareness. Negative messages about sex, even if its just a thought will harm you and your relationship.
Make sure you are always exposing and instigating sexual contact in a appropriate manner. Communicate! Limit the discussion about stressful topics (work, finance,politic, family) on date nights (1 night a week or at least 3 hrs per week for focusing on each other) Put effort into same sex friendships for venting and sharing.
If there is any history of sexual trauma, seek help from a counselor. Trauma hurts our Spleen and we can't digest what happened so the body has a limited ability to absorb, control blood and metabolize.