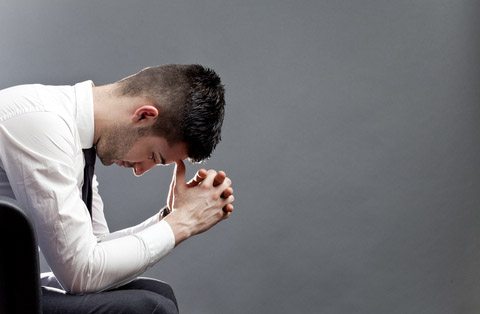 One of the best things about living in Wisconsin is that we are fortunate to experience all of the seasons. Whether you like it or not, winter is upon us, and with that brings shorter daylight hours and many layers of warm clothing. The diversity of the changing seasons has something for everyone; all we need to do is focus on what we like about it!
Are You Overdoing the Holidays?
The holidays are a wonderful time to rejoice and celebrate with family and friends. During this season, however, it's all too easy to overdo it and lose sight of what brings us joy. Remember these simple rules when thinking about how you would like to celebrate your season.
Eliminate Toxins
We are overloaded with toxins that come at us from all directions. Our systems absorb these toxins through our lungs, stomach and skin. Our homes and bodies need an end-of-the-fall cleaning. We find toxins in our homes in the form of unsafe plastics (plastics #3, #6 and #7), and in cleaning, cosmetic and lawn care products. Try to get rid of as many of these as you can.
Make A Commitment to Yourself
Then, commit to making decisions that can stop this contamination from occurring in the future. When giving the gift of food try to make sure the ingredients come from a trusted food source. We can choose not to use artificial dyes, cleaners and pesticides. Environmentally friendly products are becoming more readily available all the time. There are many biodegradable, nontoxic options. Look for gifts that utilize essential oils and food-based ingredients.
Cut Down on Medications
Eliminate unnecessary drugs from your system. Street drugs, of course, are toxic, but prescription and over-the-counter drugs can introduce unwanted chemicals into your body as well. Synthetic hormones, thyroid support, antacids and mild antidepressants can easily be reduced with the proper support. Traditional Chinese medicine offers unique herbal formulas for each individual's needs.
Make Smart Food Choices
Many of us are malnourished as a result of food mass-produced on commercial farms. We all need to make healthy dietary choices.
Healthy food choices often begin at the market. Buying organic whenever possible, especially when purchasing animal products, is important to reduce your ingestion of antibiotics and hormones. Vegetables grown without pesticides are better for you as they do not contain harmful chemicals, and the nutritional quality of these foods are superior, too.
Organically grown, tested herbs and western supplements are equally as important. Supplements can help your system to stay supported and balanced. Multivitamins, calcium/magnesium, fish oil and vitamin D tablets are all good daily supplements. If you're having trouble with your metabolism, acupuncture treatments once a week for a month can help tonify the digestive system.
Get Enough Sleep
Don't stay up all night taking on a project! The basic needs of our bodies should stay on our minds at all times. A full night's sleep of at least eight hours is necessary to allow our systems to heal, to regulate metabolism and to burn stored fat. Deep, dreamless sleep is ideal, and even two nights a week of poor sleep will reduce your body's fat-burning abilities significantly.
Stay Active
We need to move our bodies every day to keep the blood flowing and help regulate the chemical reactions that promote positive emotions. Taking the stairs instead of the elevator, parking farther away from your destination and stretching before your morning routine are all helpful. But getting in a full workout is a must. Using weights and interval run/walk activities two to three times per week will help to protect your body from stress. Acupuncture treatments also ensure that your blood is circulating properly.
Be Good to Yourself
Treat yourself with the same love and respect as you do your family, and put yourself first. Try to identify your negative stressors and reduce your exposure to them! Schedule acupuncture, exercise, cooking and meditation time into your weekly and monthly routines to give yourself the best gift of all, health!